Welcome to the Utah State Society Daughters of the American Revolution website. The Utah Daughters invite you to discover how you can join our remarkable organization.
The National Society Daughters of the American Revolution  was founded on October 11, 1890 during a time that was marked by a revival in patriotism and intense interest in the beginnings of the United States of America.
The Utah State Society was organized in 1897 with the formation of the Spirit of Liberty Chapter located in the Salt Lake City area. DAR is a non-profit, non-political volunteer women's organization dedicated to promoting patriotism, education and historic preservation. Our Daughters typically volunteer over 4 million service hours annually by donating their time in community schools, hospitals, veterans' homes, churches, etc. We are an extraordinarily diverse organization, represented by every race, religion, ethnicity, and range in age from 18 to 100+ years. Today, our National membership boasts more than 1 million members, nationwide and internationally, since the founding of the society. Currently, our Utah State Society consists of 11 chapters statewide with a membership of 550+.
On this website, you will find information about membership, where our chapters are located, our Juniors (women ages 18 to 35), and the State Regent's blog. We invite you to inquire about becoming a member in DAR and the Utah State Society by visiting our contact page.
Celebrate Stars & Stripes Forever,
Katie B. Madsen
Utah State Regent
Focus
National Society Daughters of the American Revolution Motto—God, Home, and Country
2022-2025 National Society DAR Theme—Celebrate Stars & Stripes Forever! Rejoice in our DAR Ties of Service and Friendship.
Scripture Verse—I Corinthians 13:4-7 Love is patient and kind; love is not jealous or boastful; it is not arrogant or rude. Love does not insist on its own way; it is not irritable or resentful; it does not rejoice at wrong, but rejoices in the right. Love bears all things, hopes all things, endures all things. I Thessalonians 5:16 Rejoice Always.
2022-2024 Utah State Theme—Treasure the Good. Treasure Each Other. Your Story is a Treasure.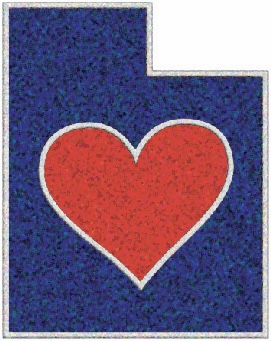 Scripture Verse—Matthew 6:21 For where your treasure is, there will your heart be also.
---
---