Hello Friends,
Our National Society is the lead sponsor for George Washington's 289th virtual birthday celebration this year. Mark your calendars to celebrate! The worldwide celebration will take place on Monday, February 22nd at 7 PM EST/5 PM MST.
Here is the webpage: https://www.dar.org/members/dars-partnership-mount-vernon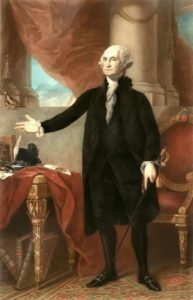 I hope many of you will join in celebrating the life of our First President.
With patriotic service,
Kathryn Asay,
Utah State Regent