Dear Friends,
After catastrophic flash flooding abruptly devastated parts of Cedar City, Utah at the end of July. Many students from Southern Utah University were displaced from their housing and lost many of their belongings.
Utah Daughters from the Bald Eagle Chapter came together gathering hundreds of in-kind and cash donations to replace what the students lost from clothing to electronics to housewares.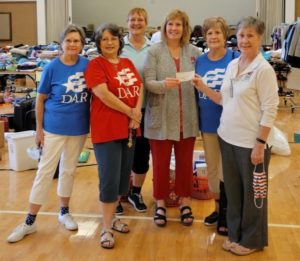 As State Regent, I commend these ladies for their service to their community in the face of this disaster.
Sharing Our Legacy of Love in Our Communities,
Kathryn Asay,
Utah State Regent