Dear Daughters,
The month of October was a busy one. October 3, your State Regent attended the National Board of Management in Washington D.C. to visit with our new President General, Mrs. Lynn Forney Young.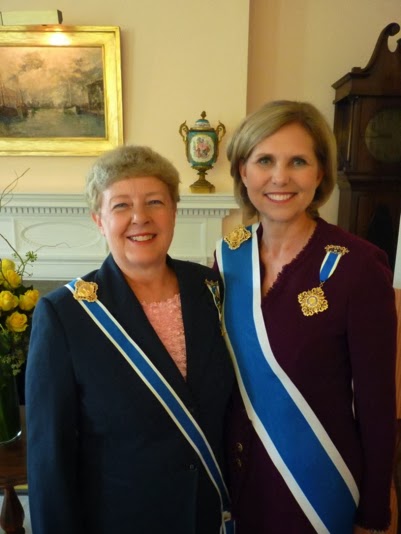 All State Regents met with National Chairmen of DAR Committees in a fun workshop. Afterwards the group went for a short walk to the WW II monument to greet the Honor Flight from Texas. These flights are sponsored by citizens in their communities to bring WW II Vets to Washington D.C., with a companion see their monument. It was an emotional time for all of us as flags were waived at the bus stop by over a hundred DAR daughters. We were able to go inside the monument at that time.
This officer spoke at three chapter meetings about "Points of Light", her state project. Celebrating America Volunteerism was discussed. Chapters are encouraged to tabulate their 2013 hours for the Master Questionnaire Report and Spring Conference Festivities. Hosting her were Bear River, Princess Timpanogos, and Salt Lake Valley Chapters.
Bear River, Joane Jensen Chapter Regent
Harriet Rasmussen Princess Timpanogos Chapter Regent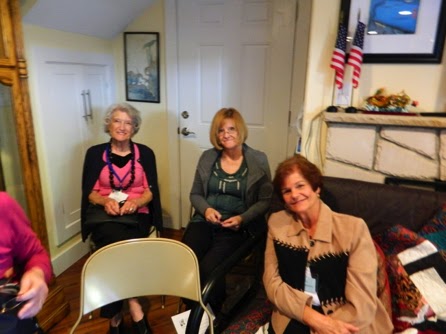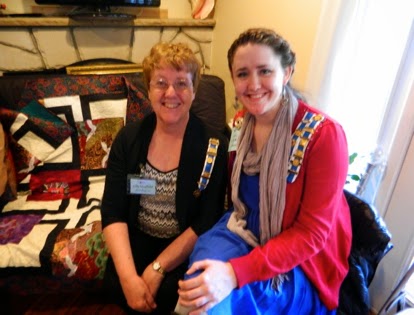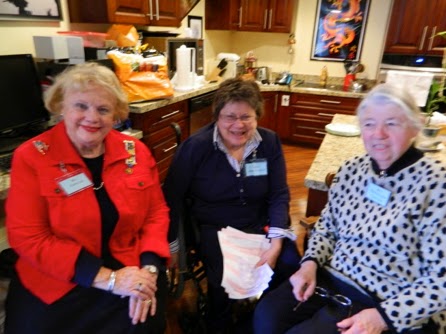 Dorothy Williams SLV Chapter Regent
The Children of the American Revolution's November meeting was hosted at the home of your State Regent. These young patriots made Christmas Cards for the Veterans Hospital. Also, they learned about the Battle of Baltimore at Fort McHenry. The Star Spangled Banner was sung and the story of its writing by Francis Scott Key was taught.
C.A.R. members making Christmas cards for the Veterans Hospital
The month of December will bring two important events for DAR Daughters:
(1) The Christmas Luncheon at the Lion House, Noon, Saturday December 7, 2013, is for all members of our State Society to enjoy. If you haven't made your reservation, please call Christine Schultz, (801) 295-8992 or email at christineshultz@comcast.net.
(2) Wreaths Across America will be celebrated Saturday, December 14, 2013, 10:00am, at the Camp Williams Veteran Cemetery, Bluffdale.

May you all have a Merry Christmas and a Happy New Year as we celebrate America.